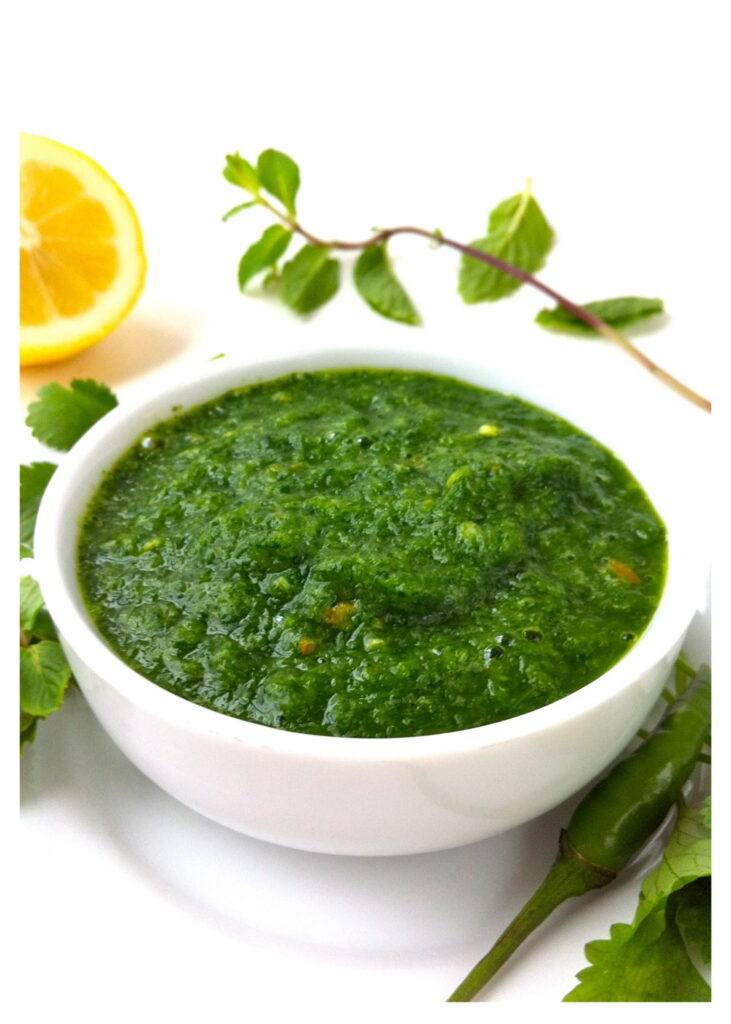 Cilantro Chutney
The Healthy Family Table
There are certain non-negotiables in life. For me, to have homemade chutney in the fridge is a MUST. I love all sauces, but this is my all time favorite. I love it with Indian food, of course, but I also love how it can LIFT up a bland bowl and make it sing. Add it on top of fresh tomatoes….mmm. A perfectly toasted piece of bread with butter and chutney is a tiny taste of heaven.
I keep my chutney recipe simple and often not too spicy. I find that mine lasts well in the fridge, about a week, if we don't all use it up before!
Ingredients
1 bunch fresh organic cilantro
1 lemon
1 teaspoon sea salt
1 inch jalapeno or more depending on spice level
2 to 3 Tablespoons of water
Wash the cilantro thoroughly. There is often much dirt and debris. Chop off the very bottom couple inches where the roots may be. Discard. Roughly chop the cilantro, including most of the stems.
Add to a blender, with jalapenos, sea salt, juice of the lemon. Start by adding as little water as possible. Start blending. Add more water if necessary to keep mixing. Taste for balance of salt and spice. It should taste spicy to suit your taste.
Mmmmm…and enjoy!